It will be impossible for sellers to find and launch products if a tool is difficult to use. There is a Jungle Scout Academy there where you can locate these resources and easily learn how to use this tool. A tool like Jungle Scout will be necessary if you are just starting out in this field because it can help you clear the way for yourself. But you'll need Viral Launch's tools if you currently have a successful firm and want to grow it. Compared to Jungle Scout, it has more sophisticated functions. So let's contrast Jungle Scout with Viral Launch's usability and user interfaces. You can also Go Now to Amazon website to know more.
UI & Usability of Jungle Scout
The user interface for Jungle Scout is easy to use. The dashboard has all the features organized and conveniently accessible. You must try out its product database tool to see how it functions. To find related products using the Product database tool, you must enter a keyword. You can use its special filters to exclude the items you want to find. To find particular products, you can use the filters by category, seller type, and county.
You will get a lengthy list of goods relevant to that phrase after a search result. It will also display the rank, price, and reviews of those products, as well as the monthly revenue and sales figures. When you click on a product, a graph with the product's seasonal chart will appear. You can see from the graph how it has been performing in the past and the present.
You can easily add products to the Jungle Scout product tracker tool from the product database. You may monitor the performance of every product simultaneously via the product tracker. You can view the current number of units sold in the metrics. Overall, compared to other tools, Jungle Scout provides a seamless user experience and enables you to comprehend it to the greatest extent.
Usability & UI of a Viral Launch
Viral Launch's user interface is highly slick and provides the finest experience possible. The dashboard of Viral Launch has a direct link to the product discovery tool. Its user interface is quite similar to that of Helium 10's Black Box tool. Every time you type a phrase into the search bar, a list of comparable goods is displayed along with data metrics such as price changes, upfront expenses, and review changes.
A product's detailed metrics will be displayed to you if you click on it. Monthly sales, BSR rankings, pricing, customer ratings, and sellers make up these data metrics. Like Jungle Scout, it does not display graphic data regarding the product's performance. You may also view product concept scores, market trends, and seasonality by digging further into each given product.
Final thoughts
Jungle Scout is the one to use if you want a straightforward dashboard that is simple to understand and use. However, Viral Launch gives you access to more sophisticated tools that you will need as your business grows. There are numerous of selling-specific tools available on Jungle Scout. On Amazon, sales can happen quickly. You may get all the instructional materials you need from Jungle Scout to learn about this industry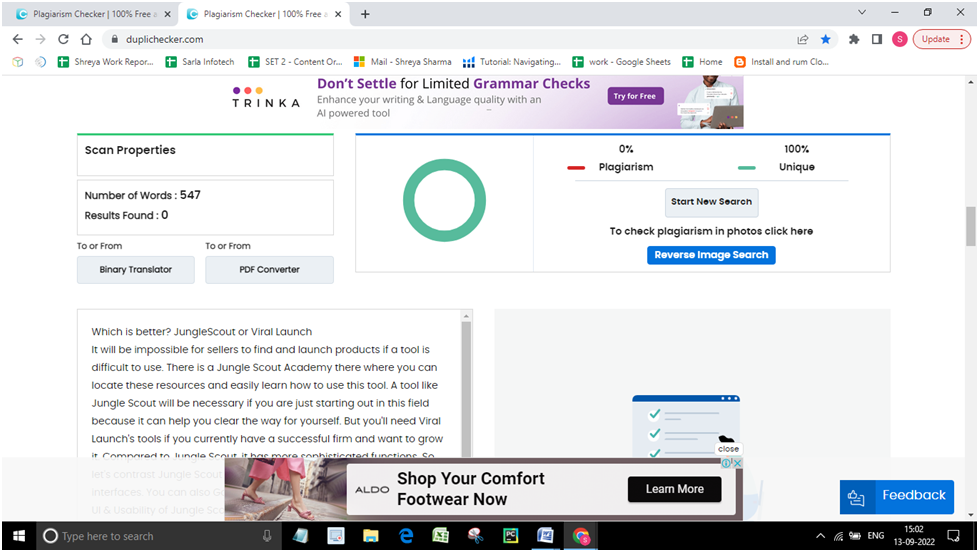 .